About Us
At UK Caravans we are a passionate team inside a close-knit, family owned & operated business dedicated to bringing New Zealanders the best range of affordable, top of the range UK caravans.
You can buy with confidence with us by knowing that every caravan is hand picked in the UK by close friend of the business (for over 20 years). His family owned and operated business sell caravans, motorhomes, 4×4's and all sorts of cars & commercial vehicles.
Peter Johnson & Bruce Reid started up UK Caravans in 2006 after being in the vehicle industry most of their lives. With nothing but passion and determination, they built the business from one container arriving and soon had a constant flow of caravans & parts on the way.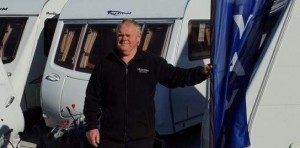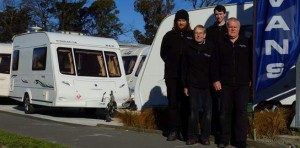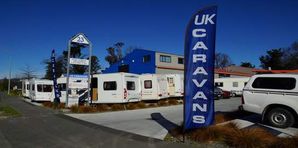 Peter & Trish Johnson became sole owners of UK Caravans and with the family right behind them, the business hasn't stopped growing since.
After growing rapidly and finding the premises on Birmingham Drive too small to cater for the busy caravan industry, parts storage and workshop facility, Peter searched for the perfect place to move the business. Finding that having such a unique business with so many departments required in the one place, this proved to be quite difficult. Not giving up on the perfect place, Peter decided to design and have built our very own premises. The new premises was all Peter had hoped for, for the family business. Unfortunately, Peter suddenly and unexpectedly passed in March 2017, before the building had been completed, however the family made the big move at the beginning of 2018.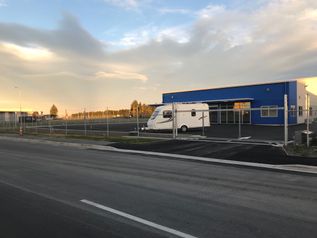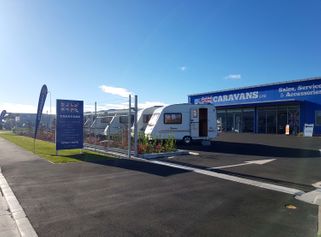 Since then, the team has more than doubled, allowing UK Caravans to provide even more workshop services, a much larger ranges of parts and awnings and the ability to hold much more in stock.
One thing is for sure, you will not find a more passionate, knowledgeable team. At UK Caravans, we guarantee every caravan we sell. We have an extensive range of parts & accessories to service all UK caravans and with the largest stock of UK awnings, we're your complete caravan hub.